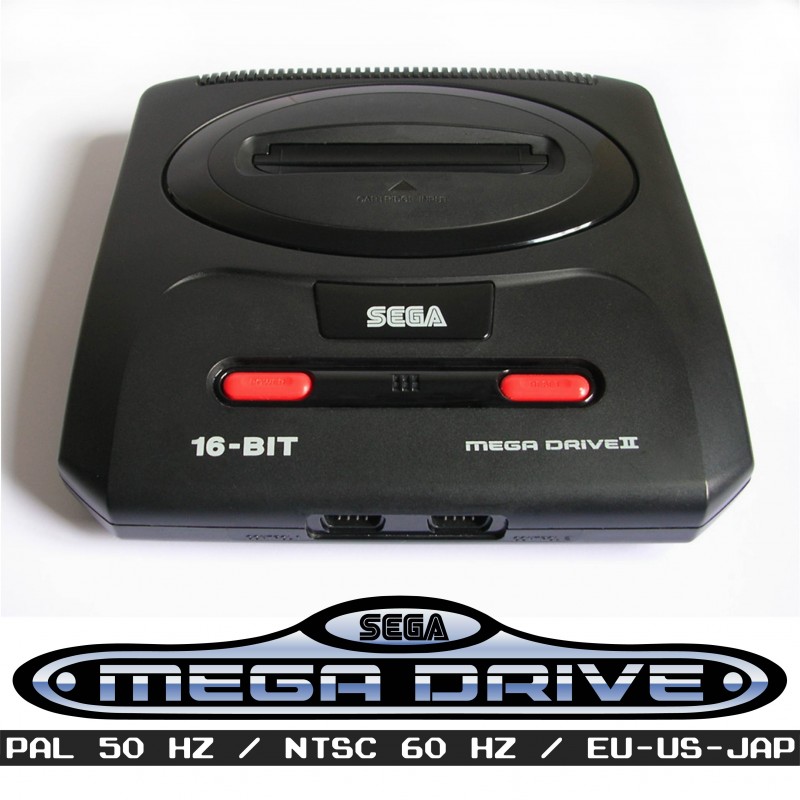  
Sega Mega Drive 2 PAL & NTSC
Sega Mega-Drive 2 modified to play PAL (EU) and NTSC (US & JAP) cartridges.
Secure payment via PayPal or credit / debit card
You benefit from PayPal buyer's protection
International delivery
France: 24 to 48H - Europe: 2 to 5 days - Rest of the world: 6 to 12 days
You've always dreamed of being able to play Sonic in 60Hz and not have to worry about whether your import game will run on your Mega Drive?
This console is made for you, it has been completely refurbished. The defects of the console have been carefully fixed by our team the electronics engineer.
The power plug was re-soldered, the hull was cleaned and a 3-position switch was installed to switch it between PAL EU 50Hz, NTSC US 60Hz and NTSC JAP 60Hz modes.
Sold with an original controller and a compatible generic AC adapter.