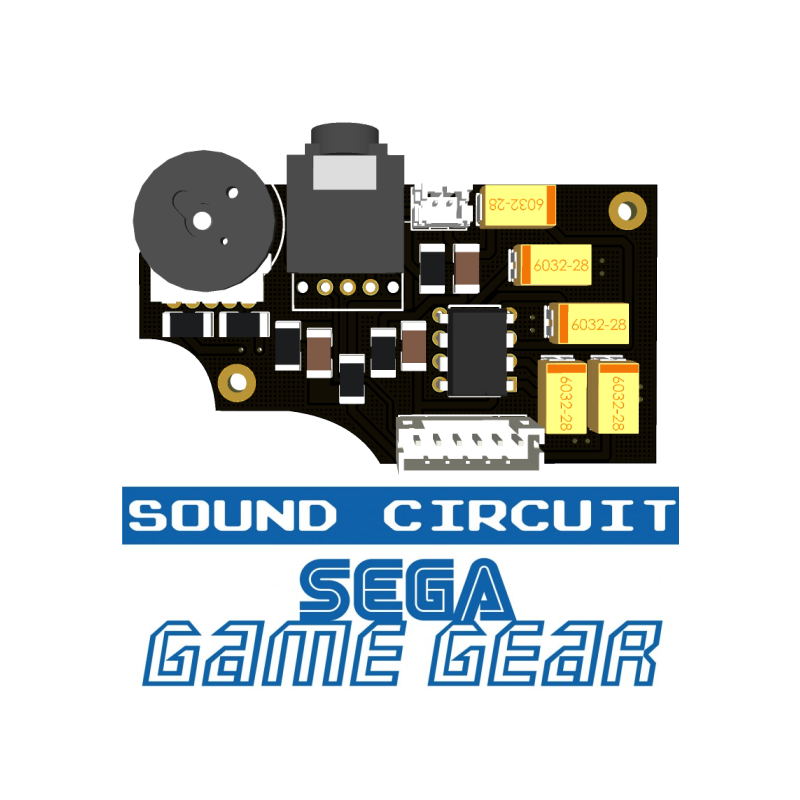  
Sega Game Gear sound board - tantalum capacitors
Brand new replacement sound board for Sega Game Gear with tantalum capacitors.
Tantalum capacitors have the particularity to be much more stable than electrochemical capacitors in addition to having a much longer life expectancy of about 30 to 40 years compared to a maximum of 20 years for classical capacitors.
This sound card will probably be the last one you will buy for your Sega Game Gear. It does not drains more energy and does not alter the sound emitted by the console.
Totally plug'n'play. Just like the original, but better.
Secure payment via PayPal or credit / debit card
You benefit from PayPal buyer's protection
International delivery
France: 24 to 48H - Europe: 2 to 5 days - Rest of the world: 6 to 12 days
2 other products in the same category: